Science Communication: Interpreting Park Service Monitoring Data for Managers and the Public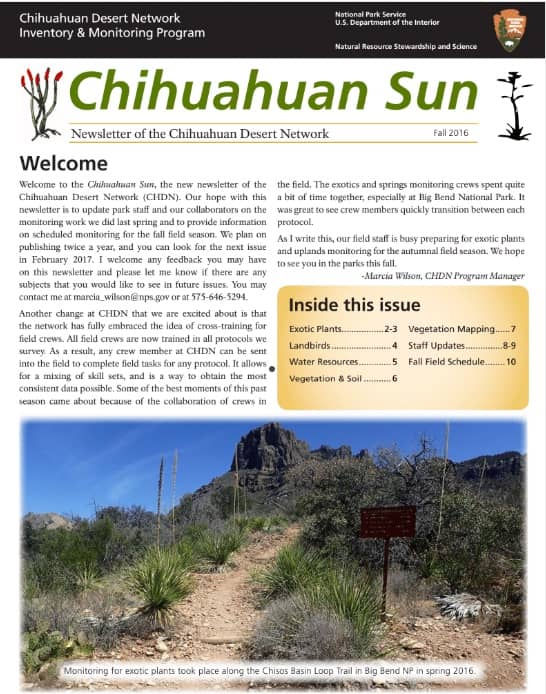 The National Park Service Inventory and Monitoring Program gathers ecological data every year from 270 national parks. The parks are organized into 32 ecoregional networks; each network is tasked with supplying park managers with information on the status and trends of the essential biological, physical, and chemical elements within their borders.
Gathering data on the parks is essential; but what good will it do if it is not communicated to decision-makers and the public? Here is where the work of NRCC Research Associates Allyson Mathis and Tani Hubbard comes in.
Allyson and Tani are skilled writers – in particular, science communicators – tasked with transforming the information given to them into formats that the public, and managers, can use. In cooperation with the NPS Inventory and Monitoring Program, they produce NPS Newsletters, Program Briefs, or Fact Sheets, to name a few. Allyson and Tani's efforts currently support the Chihuahan Desert, Southern Plains, Rocky Mountain, Greater Yellowstone, Heartland, and Northern Great Plains Networks. NRCC is grateful to the NPS for their support of this important partnership and work.